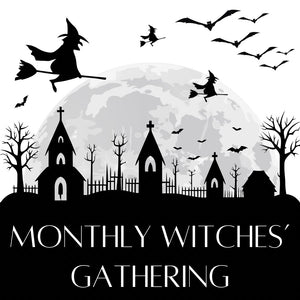 Gathering for witches and Witchcraft curious individuals in Ottawa where we will talk about witchy topics, share experiences and enjoy some food and beverage as a community. All money collected will be donated to an indigenous charity.  


*This gathering is done in person in Ottawa, On
Thank you for visiting WitchChest.ca

We are proud to be Ottawa's ritual product store.

Many Blessings!