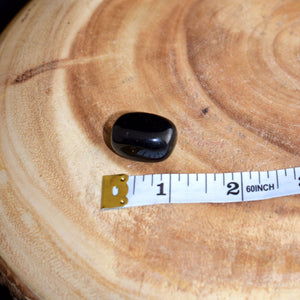 Black Obsidian - Obsidian is known to be a truth-enhancing, strongly protective stone that forms a shield against negativity. It blocks psychic attack and absorbs negative energies from the environment. Obsidian draws out mental stress and tension. Obsidian is believed to aid in digestion and detoxify. It reduces arthritis pain, joint problems and cramps. It also warms the extremities.
Witch Chest is happy to offer free contactless delivery in Ottawa on Sunday evenings for orders received by noon on Saturday (weather permitting). Simply select "Local Delivery" on the shipping page.

Have questions, email me at julie@witchchest.ca

Many Blessings!