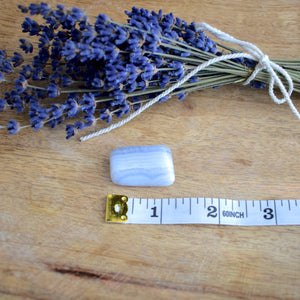 Blue Lace Agate - Blue Lace Agate has a soft energy that is very cooling and calming and helps bring peace of mind. It is a perfect crystal for healing the throat chakra and assisting in all forms of communication. Blue Lace Agate is helpful with communicating with other world and celestial beings.
Witch Chest is happy to offer free contactless delivery in Ottawa on Sunday evenings for orders received by noon on Saturday (weather permitting). Simply select "Local Delivery" on the shipping page.

Have questions, email me at julie@witchchest.ca

Many Blessings!