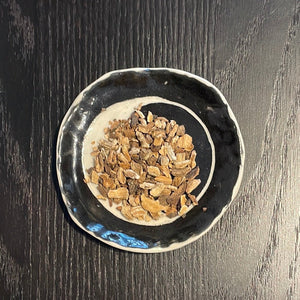 Burdock is most often used in protection spells and incenses. It is also a very helpful herb to use when feeling highly negative about oneself or others. Makes an excellent herb to use in an amulet for safe travels. 
*Does not include plate in pictures 
Thank you for visiting WitchChest.ca

We are proud to be Ottawa's ritual product store.

Many Blessings!