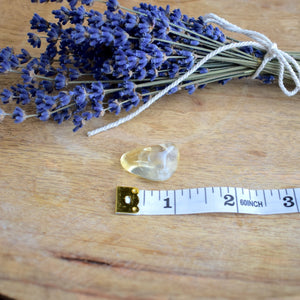 Citrine - Citrine is the stone of abundance and enhances the solar plexus chakra as well as cleansing the chakras. and opens our intuition. Citrine is the premier manifestation stone and is intended to assist you with being decisive, raising your self-esteem and self confidence. It also brings joy, wonder, delight and enthusiasm to our lives.
Are you interested in learning more about our Citrine - Brazil?

Please reach out to me at julie@witchchest.ca

Many Blessings and Merry Meet!