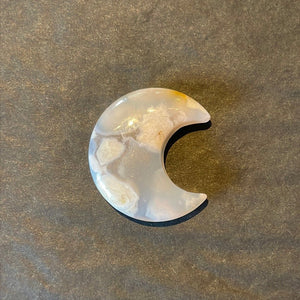 Flower Agate helps us to envision the process of growth while honouring and appreciating each part of the process. It is also helpful in reaching our highest potential, protecting us from fears and self-doubt. Flower Agate is an amazing crystal for manifesting and nurture our dreams.
The Luna, half moon, or sickle of the moon, waning and waxing moon, is a sign of fertility and to the cycles of life and death. It represents the changing of the seasons and the ebb & flow of the tide.
Thank you for visiting WitchChest.ca

We are proud to be Ottawa's ritual product store.

Many Blessings!