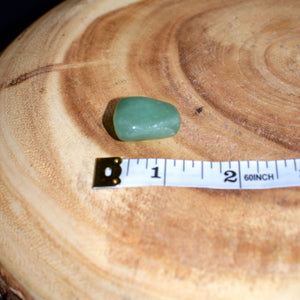 Green Aventurine - Green Aventurine is associated with the heart chakra. It neutralizes all sources of electromagnetic pollution, blocking out emanations from computers, television and other electronic equipment. Green Aventurine dissolves negative emotions and thoughts. It brings well-being and emotional calm.
Witch Chest is happy to offer free contactless delivery in Ottawa on Sunday evenings for orders received by noon on Saturday (weather permitting). Simply select "Local Delivery" on the shipping page.

Have questions, email me at julie@witchchest.ca

Many Blessings!