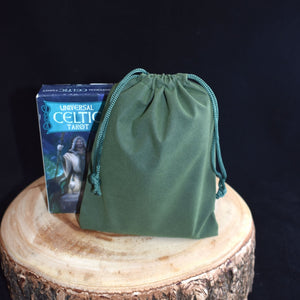 Beautiful velveteen bags are an excellent way to store your tarot cards, favourite crystals, runes, tiny spell jars, sacred jewelry or sacred herbs for a ritual on your altar.
*Does not include tarot cards or wooden tray in pictures
Thank you for visiting WitchChest.ca

We are proud to be Ottawa's ritual product store.

Many Blessings!