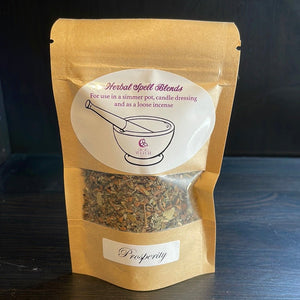 Herbal spell blend for use in a simmer pot, candle dressing or a loose incense. Use our prosperity blend to bring prosperity & abundance into one's life.
*Not for internal consumption 
Are you interested in learning more about our Herbal Spell Blends - Prosperity (25g)?

Please reach out to me at julie@witchchest.ca

Many Blessings and Merry Meet!