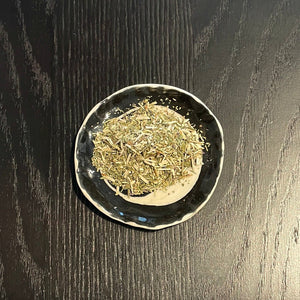 Hyssop is the most widely used purification herb in magick. It helps promote spiritual openness and to lighten vibrations. Helpful to protect against burglars and trespassers. Most often used to consecrate magickal tools, cleanse sacred spaces and oneself. Hang in the home to purge of and negativity or evil spirits.
*Does not include plate in pictures 
Witch Chest is happy to offer free contactless delivery in Ottawa on Sunday evenings for orders received by noon on Saturday (weather permitting). Simply select "Local Delivery" on the shipping page.

Have questions, email me at julie@witchchest.ca

Many Blessings!