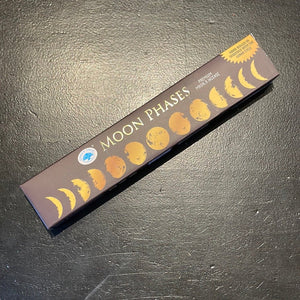 Moon Phases masala incense sticks are natural and hand rolled in sequence with the lunar cycle using mixtures of herbs, gums, resins, woods and oils. Each scent has been carefully made according to traditional Indian recipes. 

*Burning time is approximately 45 to 60 minutes
Witch Chest is happy to offer free contactless delivery in Ottawa on Sunday evenings for orders received by noon on Saturday (weather permitting). Simply select "Local Delivery" on the shipping page.

Have questions, email me at julie@witchchest.ca

Many Blessings!