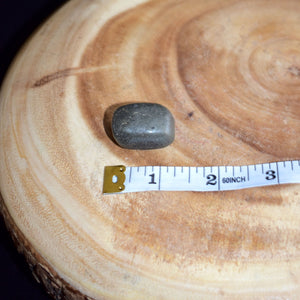 Pyrite - Pyrite is most known for promoting abundance. However, it is also protective, shielding against negative energies in physical, etheric and emotional realm. It also stimulates intellect and enhances memory. Pyrite will assist one to see beyond facades, allowing the user to better understand the deeper meaning behind words and actions.
Witch Chest is happy to offer free contactless delivery in Ottawa on Sunday evenings for orders received by noon on Saturday (weather permitting). Simply select "Local Delivery" on the shipping page.

Have questions, email me at julie@witchchest.ca

Many Blessings!