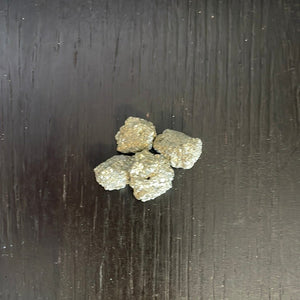 Pyrite is most known for promoting abundance. However, it is also protective, shielding against negative energies in physical, etheric and emotional realm. It also stimulates intellect and enhances memory. Pyrite will assist one to see beyond facades, allowing the user to better understand the deeper meaning behind words and actions.
*Price for each crystal is for one piece
**Does not include wooden tray in pictures 
Are you interested in learning more about our Pyrite (Raw) - Peru?

Please reach out to me at julie@witchchest.ca

Many Blessings and Merry Meet!