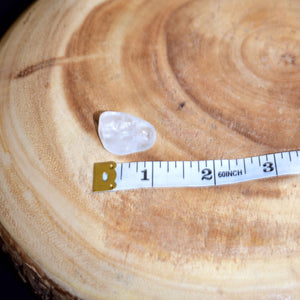 Rainbow Moonstone - Rainbow moonstone is thought to bring balance, harmony and hope while enhancing creativity, compassion, endurance and inner confidence. It is also very helpful to strengthen intuition and psychic perception, especially offering us visions of things that we are not immediately aware of.
Witch Chest is happy to offer free contactless delivery in Ottawa on Sunday evenings for orders received by noon on Saturday (weather permitting). Simply select "Local Delivery" on the shipping page.

Have questions, email me at julie@witchchest.ca

Many Blessings!