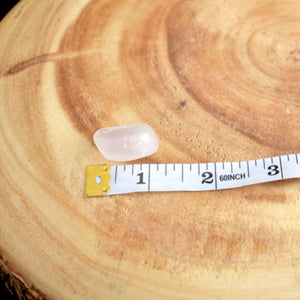 Rose Quartz - Rose Quartz is the stone of universal love. It restores trust and harmony in relationships, helps with self love and encouraging unconditional love. Rose quartz also helps with feeling at peace with oneself, purifies and opens the heart to receive and give love and helps to gain a deep inner healing.
Are you interested in learning more about our Rose Quartz- Brazil?

Please reach out to me at julie@witchchest.ca

Many Blessings and Merry Meet!