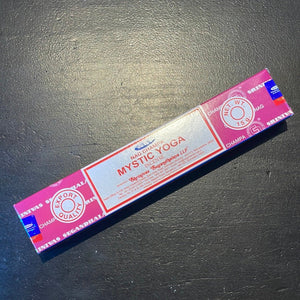 Mystic Yoga is a gentle incense that is hand rolled in India and made from natural extracts. This blend of fragrances is clean and sweet, with a hint of lavender. It is believed to assist with removing any negativity surrounding your aura and bring it back into balance. Satya incense are slow burning and produce a long lasting fragrance. 

Burn Time: Approx. 30 Minutes

Packaging: 12 sticks per pack 
Thank you for visiting WitchChest.ca

We are proud to be Ottawa's ritual product store.

Many Blessings!