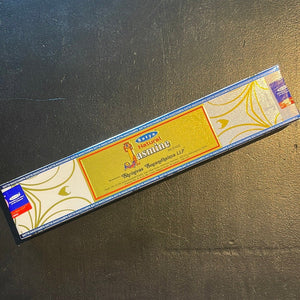 Satya natural Jasmine incense evokes the memory of a warm summer night as a gentle breeze brings the soft feminine intoxicating fragrance of delicate Jasmine flowers. Each stick has a burn time of 30-40 minutes.
*10 incense sticks per package
Witch Chest is happy to offer free contactless delivery in Ottawa on Sunday evenings for orders received by noon on Saturday (weather permitting). Simply select "Local Delivery" on the shipping page.

Have questions, email me at julie@witchchest.ca

Many Blessings!