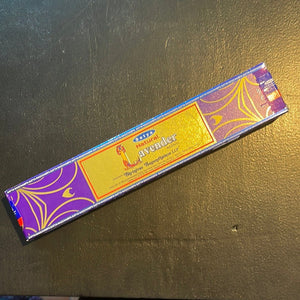 Satya natural Lavender incense has a relaxing and tranquil aroma to calm and bring peace to any room. Each stick has a burn time of 30-40 minutes.
*10 incense sticks per package
Are you interested in learning more about our Satya Natural Lavender Incense Sticks - 15g?

Please reach out to me at julie@witchchest.ca

Many Blessings and Merry Meet!