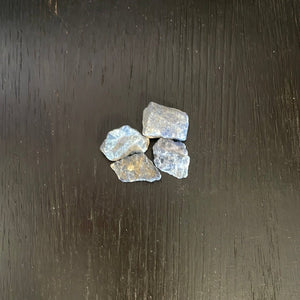 Sodalite is known to bring order and calmness to the mind. It encourages rational thought, objectivity, truth and intuition, along with verbalization of feelings. Sodalite brings emotional balance and calms panic attacks. It enhances self-esteem, self-acceptance and self-trust.
*Price for each crystal is for one piece
**Does not include wooden tray in pictures 
Thank you for visiting WitchChest.ca

We are proud to be Ottawa's ritual product store.

Many Blessings!