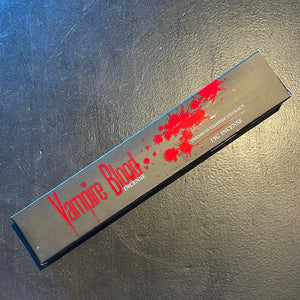 Vampire's Blood Incense is an erotic intensifying fragrance. Makes and excellent incense to burn to give a added boost of potency to love spells and love rituals. Vampires Blood Incense is also used for cleansing and protection. It has an ethereal, smooth, very erotic aroma with a hint of wild sensual fruits.
Burn Time: Approx. 30 Minutes

Packaging: 12 sticks per pack 
Thank you for visiting WitchChest.ca

We are proud to be Ottawa's ritual product store.

Many Blessings!