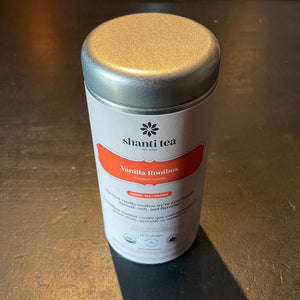 The best vanilla rooibos we've ever tasted!
Smooth, soft, and flavorful. Deliciously sweet and aromatic blend of crisp green rooibos and nutty red rooibos with soft hints of vanilla.
Great tea for long infusions and a good book.
Delicious with added milk and honey too.
Naturally caffeine free and full of antioxidants.
Are you interested in learning more about our Vanilla Rooibos - Shanti Tea?

Please reach out to me at julie@witchchest.ca

Many Blessings and Merry Meet!