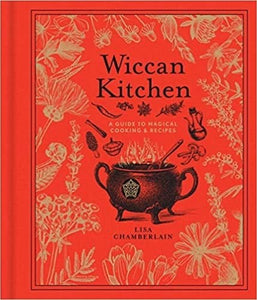 Cooking and magic have a lot in common, both use various ingredients and natural forces to create something vital, fulfilling, and new. Wiccan Kitchen by best-selling author Lisa Chamberlain tells you everything you need to know to maximize the magical potential of what you cook and eat, including how to choose potent ingredients; ideas for turning your kitchen into a sacred space; and tables of correspondence for the kitchen witch.
Are you interested in learning more about our Wiccan Kitchen Book By Lisa Chamberlain?

Please reach out to me at julie@witchchest.ca

Many Blessings and Merry Meet!