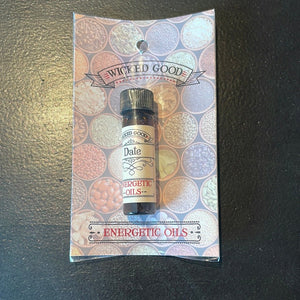 Date is used for fertility spells, and is most often worn or carried for this purpose. It also protects the wearer from harsh weather and storms.
*2 dram vial
Witch Chest is happy to offer free contactless delivery in Ottawa on Sunday evenings for orders received by noon on Saturday (weather permitting). Simply select "Local Delivery" on the shipping page.

Have questions, email me at julie@witchchest.ca

Many Blessings!