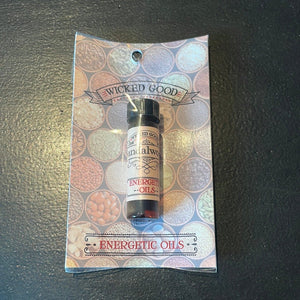 Sandalwood is known to help with Clairvoyance, divination, good luck, meditation, protection, success. Burn for protection and healing. Sandalwood possesses high spiritual vibrations especially when mixed with frankincense and burned at the full moon. In chakra work, sandalwood is associated with the root chakra at the base of the spine. Burning sandalwood can also help with issues related to self-identity, security and stability, and trust. 
*2 dram vial
Witch Chest is happy to offer free contactless delivery in Ottawa on Sunday evenings for orders received by noon on Saturday (weather permitting). Simply select "Local Delivery" on the shipping page.

Have questions, email me at julie@witchchest.ca

Many Blessings!