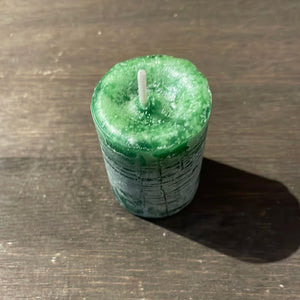 Cash In Pocket - A prosperous green candle with a sweet rich essential blend.
*Burn time approximately 10 hours
**Approximately 2 inches tall by 1.5 inches wide
Are you interested in learning more about our Witch's Brew Witch's Purse Votive Candle By Coventry Creations?

Please reach out to me at julie@witchchest.ca

Many Blessings and Merry Meet!